Thanks to everyone who commented on my previous post about my change of year level. Little kids do freak me out a little but I'm actually starting to feel really excited about the change. I went and checked out my new classroom and I'm already thinking of how I'm going to arrange, set-up and decorate!
I'm also super happy that I know my year level before the Cyber Monday plus Tuesday Sale that is happening next week at TpT. I'll be able to stock up on essential Grade 1 resources!
If you haven't been around for a TpT sale before then you are in for a real treat! Many sellers, myself included, are putting their stores on sale for up to 20% off. On top of that, TpT take an extra 10% off the discounted price if you use the code CMT12 at checkout- giving you a saving up to 28%! Pretty cool, huh!
Here are some of my Christmas/Seasonal themed products if you'd like a peek:
140 page, 20 Activity Cooking Up Gingerbread Fun pack!
Here are the contents pages, you can check out a larger view in the preview file on TpT.
Fry's Sight Word Board Games
(Available for Fry's Sight Word Phrases Levels 1-3).
If you like, you can check out my store here and follow the linky party below (hosted by Michelle at The 3AM Teacher) to see who else is marking down their prices for Cyber Monday! You can begin filling up your cart now, ready to check out on Monday or Tuesday.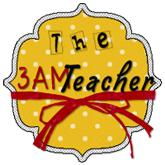 Here's a simple idea for a little craft I did last year with my kiddies. I can't remember for sure, but it probably came from Pinterest. One of my kidlets thought mismatched eyes would be fun! I wonder if they'll be hanging from their Christmas tree this year?